Zooz Plugs Drivers with the goal of exposing all advanced features and settings.
If you are using this driver PLEASE like

this post so I can get an idea of how many people are using it. It will motivate me to make more/better contributions as well.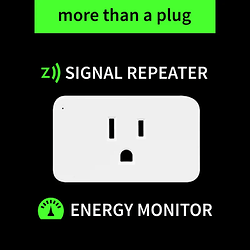 Current Driver Version: 0.2.1
Supported Models:
To-Do List:
Command to Reset Energy Reporting
ZEN25 Double Plug
Calculated Metrics?
Features and Tips

Features:

All configuration variables available with designated optimized defaults
Basic energy monitoring from collected metrics (on available models)

---
Reporting Issues

Reporting Issues
Please use GitHub to report any issues so each one can have its own conversation and tracking. Please provide as much info as you can including model, firmware and the "configVals" data string. Issues · jtp10181/Hubitat · GitHub

---
Must PRESS CONFIGURE BUTTON and check all your parameters after any driver changes.
You can find all the drivers on the Hubitat Package Manager (HPM)
HPM Install Guide: HOW TO: Install Hubitat Package Manager (or any other User App)
HPM Docs: https://hubitatpackagemanager.hubitatcommunity.com/
Or manually install from my GitHub Repository:
Donations: Never required, always appreciated! ---->>>> PayPal.Me <<<<----