Nyckelharpa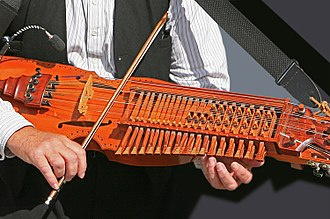 The buttons and levers controlling Hubitat Elevation's Home Security Monitor's strings.
Purpose
Nyckepharpa is a user created Hubitat Home Security Monitor (HSM) extension, providing features not available in HSM. Additionally, it simplifies setting up security related messaging.
Features
All features are optional, you may use whatever app Features you choose. For Example: Forced Arming only. Keypads not required.
Under user control, forces HSM arming when a contact is open.

Why is this needed? HSM does not arm the system when a contact is open. Examples:

It's 1AM, you want to arm the system for the night, but a contact is broken.

You are away from home, forgot to arm the system, and when you try, oops the back door is open.

Adjusts Hubitat's mode when HSM's arm state changes. (HSM adjusts HSM's arm state when the Hubitat mode changes)

Provides an easy to use, security related message control center with output to TTS, Speakers, and Notificaion devices such as Hubitat PhoneApp and Pushover

Keypads: Centralite V2 and V3, Iris V2, and UEI (beta) devices may use a ported version of Mitch Pond's Keypad DH, making the keypad function as it did in SmartThings with the SHM Delay SmartApp. It uses a ported to HE version of the SHM Delay User Pin maintenance module allowing for a "Panic Pin", with optional restrictions by use count, time. and keypad device.

When the Panic key is pressed or a Panic Pin is entered using the ported version of Mitch Pond's keypad with the Nyckelharpa app, and a properly configured HSM Custom rule is active:
The system immediately executes the custom rule's alert functions

Door Chime Function: Use with Keypads and other devices supporting the "beep" command. Optionally issues beep command when system is Disarmed and selected contact sensor opens. Also can optionally issue beep commands when system is armed and Entry Delay begins. Note: when using a keypad the beep command creates a chime sound.
Source Code and Documentation