Native apps for iOS, Android, Amazon, Windows 10/11, macOS Desktop, and Web Browser are now all available - no other dashboard solution supports as many platforms!!

...the local home automation hub viewer and dashboard app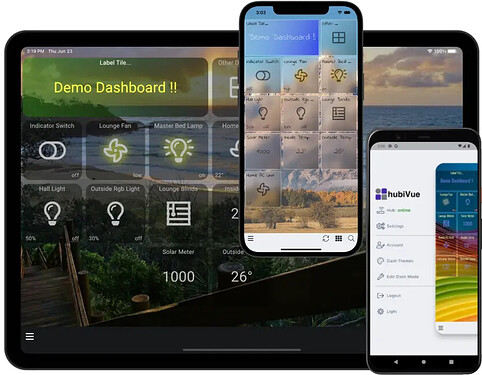 Connect your compatible home automation hub, build dashboards, add tiles, invite guests to use the dashboard and make living in your modern home easy and fast. Supports all compatible iPhone®, iPad®, Android™, macOS® and Windows® devices, including Chrome browser for a web version.
Learn more at https://hubivue.com/
Discuss further either here, or at our community pages https://community.hubivue.com/