My garage door opener says "MyQ" on the side of it, but it a really early 2015 version. I've tried to connect it to the MyQ app, with no success, so I'm trying to use the Zen17. I wired it up as directed (image below) But the garage door doesn't move.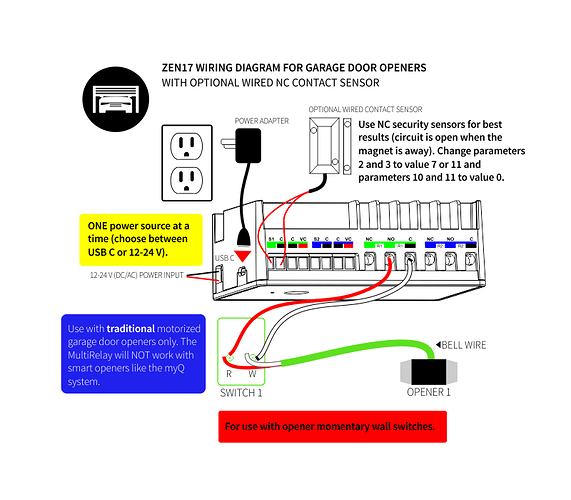 When I press open in the Hubitat interface, and the light on the wall button goes out momentarily, and I can hear the relay close, but nothing happens. Then after 2 seconds, the button light comes back on. The wall button doesn't function while the light is off, but works fine after the relay opens again and the light comes back on. It makes me think it's wired properly, but for some reason, when the Zen17 "connects" the wires, the opener interprets it differently and doesn't open.
I setup the relay up as "momentary", "garage door", "toggle switch on/off" in Hubitat, but it doesn't seem to make a difference.....
I think I'm going to try wiring the zen17 to a remote next and see if I have better luck there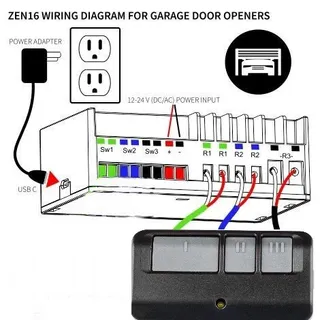 Anyone have any other thoughts on what to do with the original arrangement or is wiring to the remote the best bet?