Just got this new toy :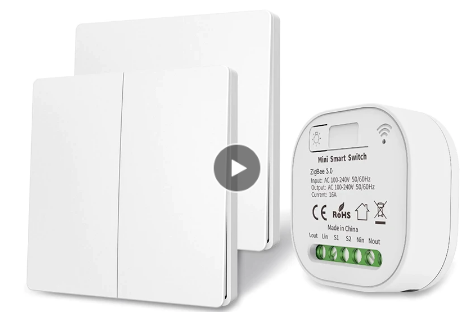 You will need to manually select the inbuilt HE Generic Zigbee Switch.
Manufacturer:	_TZ3000_npzfdcof
Endpoint 01 application:	44
Endpoint 01 endpointId:	01
Endpoint 01 idAsInt:	1
Endpoint 01 inClusters:	0003,0004,0005,0006,E000,E001,0000
Endpoint 01 initialized:	true
Endpoint 01 manufacturer:	_TZ3000_npzfdcof
Endpoint 01 model:	TS0001
Endpoint 01 outClusters:	0019,000A
Endpoint 01 profileId:	0104
Endpoint 01 stage:	4
Endpoint F2 endpointId:	F2
Endpoint F2 idAsInt:	242
Endpoint F2 initialized:	true
Endpoint F2 outClusters:	0021
Endpoint F2 profileId:	A1E0
Endpoint F2 stage:	4

As the subject says, the remote switch uses the kinetic energy from the toggle movement to send a RF 433 signal to the electric switch and toggle it on/off. No batteries inside!
The switch itself ( AC 100-240V, 16A) talks to HE via Zigbee. When flipped from the kinetik switch via RF, the on/of status is reflected immediately in HE.