Hi All, I found a number of issues with Cobra's version of a WU driver in the way it handles certain forecast fields, plus I've made a number of enhancements that I think are worthy of branching out.
Major Changes:
"currentConditions" has been renamed to "forecastShort" as this is a more accurate name.
Added "cloudCover" as I find this useful for automating Lamps around the house without having Lux sensors in every room.
My driver takes your location directly from your Hub rather than from WU (doesnt make much difference to operation)
Switches the WU language from en-GB to en-US as this seems to cause issues for Aussies and most likely Americans too.
forecastToday auto switches to day/night content
forecastTodayIcon auto switches to day/night icons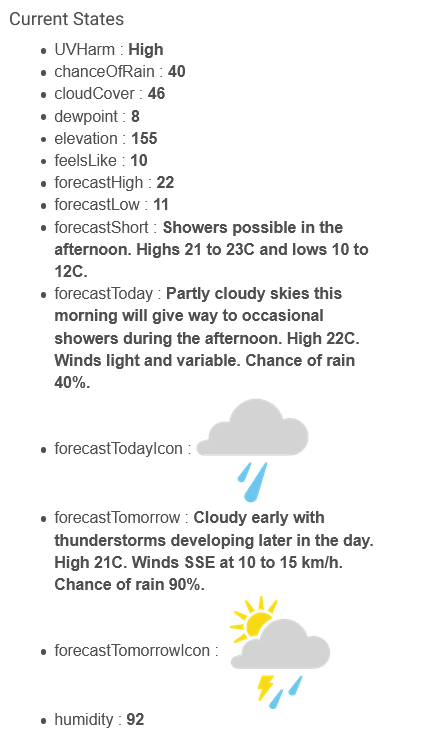 So the fun part is my Driver switches the detailed forecast from Day to Night automatically as soon as WU changes the day content to null. This is also great for those of us using icons as they switch too.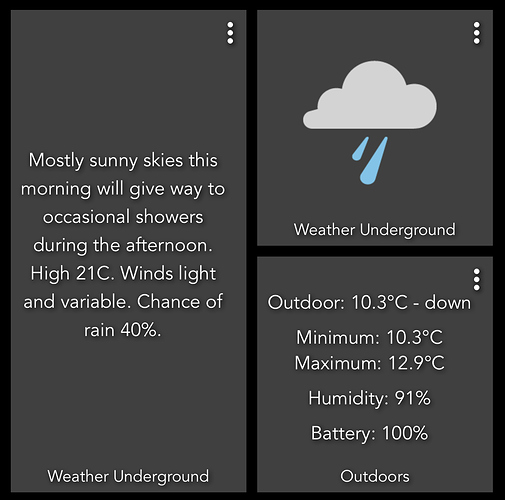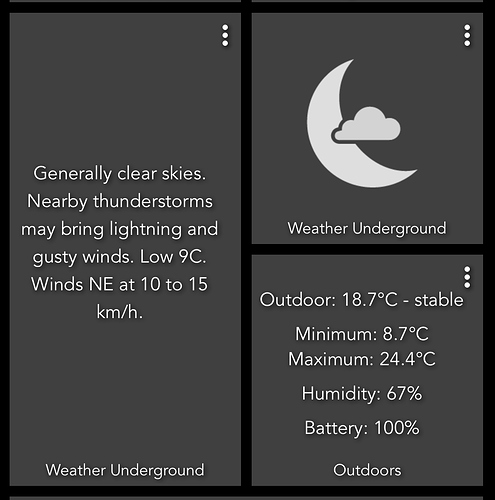 If you find any issues or have any ideas to improve it please let me know.
Install the driver by importing the below URL into a new HE Driver:
https://raw.githubusercontent.com/dJOS1475/Hubitat_WU_Driver/main/WU_Driver.groovy
PS, I'm not actually a developer, so feel free to constructively provide feedback on improving the code quality.