So there was a recent post asking about actionable notifications
First off I am a HUGE fan of Tasker and the autoapps plugin. The level of automation Tasker allows on android devices is amazing. There are integrations for EventGhost and Node-Red which allow amazing things to happen painlessly and without having to write code. Recently the creator of the autoapps and Join plugins also took over development of tasker which means integration is becoming even more seamless. I have no affiliation with the developer or the apps themselves. I just believe they are useful tools and like to spread the word.
I decided to mess around with a it a little bit today and was quite happy with the results, so I thought I would share. Using a slightly modified version of @stephack's Join api driver I was able to create a nicely formatted notifications with icons and buttons.
Tools used:
Modified version of @stephack's Join api driver.
The amazing Join app found on the Google Play store
Also featuring the use of Cloud Endpoints provided by are very own @bravenel
Tapping the notification anywhere besides on the buttons will open the dashboard I made for my phone.
Tapping the buttons performs the selected actions.
This is a real notification triggered via HSM by a moisture sensor.
First shot: Just showing the Icon in the notification bar.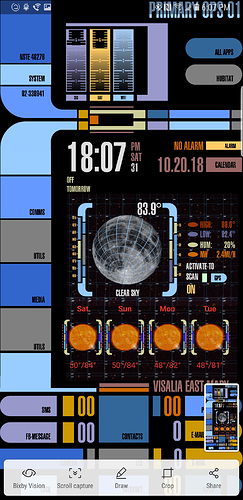 Second shot: The collapssed view of the notification.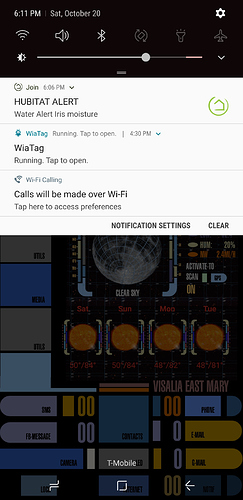 Third shot: Expanded notification with tappable buttons capable of carrying out whatever actions you'd like.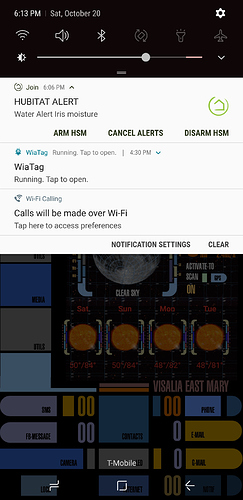 I know it is just a notification, nothing to get too excited about. I was just quite pleased at the results.
If anyone is interested I can provide instructions for doing this.