Zooz ZAC36 Titan Water Valve Actuator driver with the goal of exposing all (useful) advanced features and settings.
If you are using this driver PLEASE like

this post

Support my work by clicking the Info & Purchase affiliate link below to buy!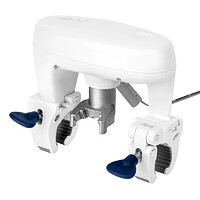 Current Version: v1.0.0

Supported Products:
---

Features List:
Supports all features of updated firmware versions
Proper handling of open/close and on/off commands in line with Zooz docs
All useful looking paramaters are supported.
(There are a whole bunch of association settings not included)
Events include battery level and power source when using optional battery pack
Temperature reported in C/F based on your hub settings
Settings default to F but can be changed to C, working on having defaults convert
HOW TO FORCE RE-CALIBRATION:

Tap button once to turn OFF the valve
Hold button for 5 beeps, then let go
Immediately do 5 separate taps (5 more beeps)
Device should enter calibration mode

---
---
Reporting Issues


Please use GitHub to report any issues so each one can have its own conversation and tracking. Please provide as much info as you can including model, firmware and the "configVals" data string. Issues · jtp10181/Hubitat · GitHub
---
Must PRESS CONFIGURE BUTTON and check all your parameters after changing to this driver.

Find on Hubitat Package Manager (HPM):
Package Name:

Zooz ZAC36 Titan Valve Actuator


HPM Install Docs: HPM Documentation

OR Manual Download from GitHub
Direct Import URL: [zooz-zac36-valve-actuator]
Full Repository Link: https://github.com/jtp10181/Hubitat/tree/main/Drivers/zooz/


Donations: ---->>>> PayPal.Me <<<<----

Never required, always appreciated!

Support me by purchasing at TheSmartestHouse.com through my affiliate link!