A driver for the Somfy ZRTSI II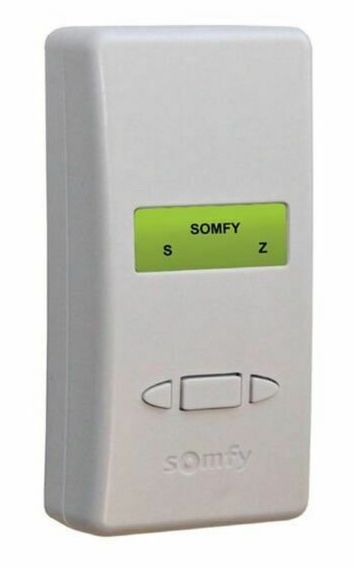 Code
hubitat/somfy-zrtsi.driver.groovy at master · augoisms/hubitat · GitHub
Also available on Hubitat Package Manager.
Features
Supports My Position.
Has the option to use a value of 50% as a My Position command. This is handy for allowing voice assistants to issues the command.
Tracks state internally. The ZRTSI is already a one-way communication device, but it has been reported that it does not accurately report the "state" of each channel, so this driver ignores all reports.
Set travel duration. This is used to support issuing opening and closing states before the final open and closed.
Setup
Follow the instructions, but a general overview is:
Pair the Somfy ZRTSI Base Node. Choose Device as the driver.
Pair the virtual nodes and apply this driver to the virtual nodes.
Notes
This driver is

NOT

for Somfy Z-Wave blinds. If you do not have this device or if your shades are paired directly with Hubitat, you will need a different driver.
If you have tilt blinds, a position of 0% and 99% are both effectively closed. You have two options to deal with this:

You can set an upper limit on your motor (see your motor instructions) so that it always stops at a 90° angle. With this option, an open command or a position of 99% will stop at your configured upper limit.
You can set your My Position to a 90° angle and use this whenever you want to open your blinds.

The ZRTSI implements the Switch Multilevel v3 command class, and this driver does send the level value. However, most motors only support up/down/stop, so if you set the level to 25% you blinds/shades will likely just open all the way. I have not been able to verify if the ZRTSI is compatible with motors that support fine level control.
My Position and Stop (not implemented in this driver) are the same commands. If your shade is not moving it will go to the preset position otherwise it will stop the motor.
Should be compatible with the original ZRTSI (has external antenna). Somfy refers to both products product generically as ZRTSI. The ZRTSI II is pictured above.
| | | |
| --- | --- | --- |
| v1.0.0 | Initial release | 2020-05-16 |
| v1.0.1 | Added option to reverse on/off direction | 2021-05-18 |