I've put up a driver for Konke ZigBee 3.0 Button (based on a Xiaomi Button driver by @veeceeoh).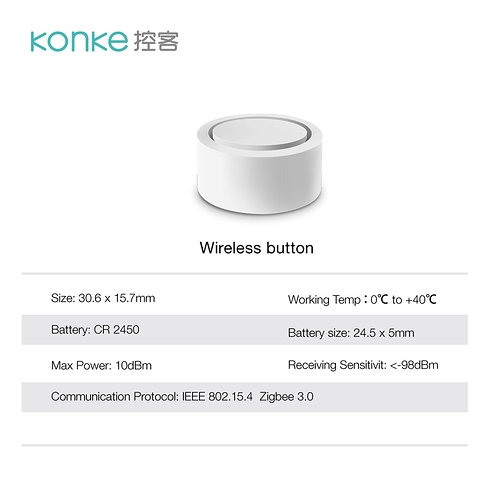 This button supports a push, double tab and hold (5 seconds). It also fires an event when pressing the reset button, which is exposed as button number 2 (can be used as a secret trigger).
I've been using this driver for over a month now with no issues.
The code: hubitat/konke-zigbee-button.groovy at master · muxa/hubitat · GitHub