We were going to save this for a surprise but our community sleuths have put 2+2 together.
As many of you may know, Z-Wave Alliance recently announced the release of Z-Wave Long Range, which will open new opportunities for the Z-Wave protocol. I am happy to announce that we designed Hubitat Elevation to support Z-Wave Long Range with a firmware update and naturally a software update on the hub side. Currently this is a planned feature for 2.2.6. We have the new Long Range developers kits in hand and are well into compatibility testing.
Z-Wave Long Range is no longer a some-day-in-the-future feature, as any 700 series device will be able to be firmware updated to support it. As such, we expect OEMs to release firmware and supported devices rapidly.
With Long Range, mesh issues will be a thing of the past. There is no Long Range mesh, it is a high power signal in a star topology and should cover your entire home / property. Long Range is designed to operate on channel 4, while classic Z-Wave Mesh continues to function on channels 1-3, so there will be no loss of compatibility. It is a radical shift that should dramatically improve user experience and we are excited at the prospects.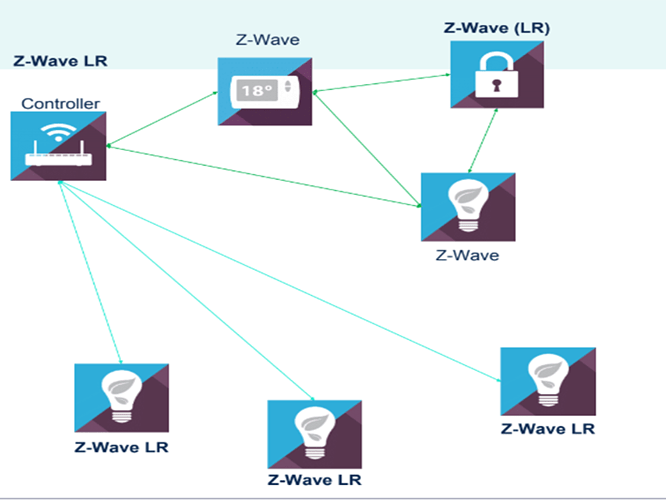 More about Long Range: