Hi Guys,
I thought I make an example rule to recreate the Hue Dimmer Switch functionality with RuleMachine.

Functions are:
-Turn on a scene
-Tap through multiple scenes (as many as you want)
-Turn on last scene (by pushing + or - while light is off)
-Dimm step wise +/-
-Dimm on button hold +/-
-Turn off
Important: You have to create a local Variable that counts the button pushes to tap through the scenes.
In my example it's called pushCounter.
Have fun.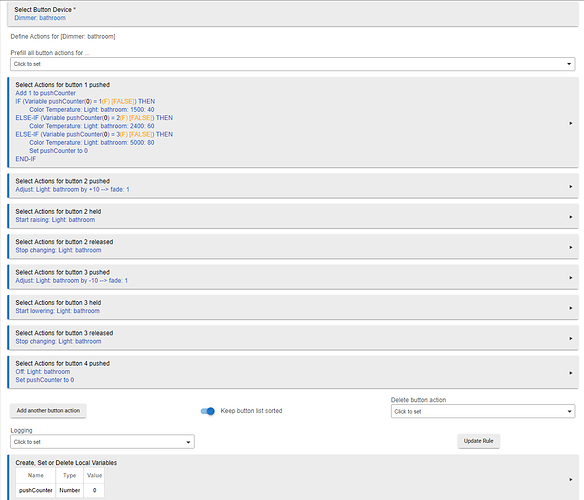 Important note: this method does NOT work with groups. Only with individually selected bulbes.
Additional tip: You can set the first button press to "color temperature and level per Mode" to create a dynamic first scene.