I've been puttering around with settings and devices for a while, so I thought I'd share how I set up my home control tablet. It's a 8" el cheapo tablet from Amazon (android 6, not one of their Fire ones) mounted with a tablet mount from the UK that took much too long to arrive.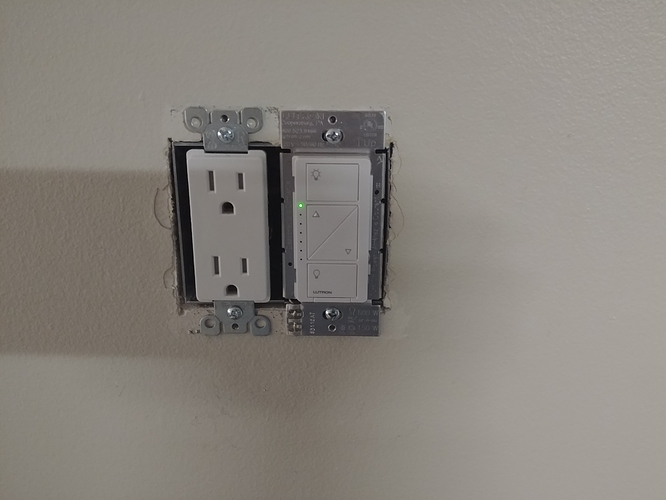 I replaced the 3way switch for the entrance with a pico so it could be mounted IN the cover plate over the drywall without cutting any extra holes, then installed a receptacle and a slim usb 2 port charger in the receptacle to charge the tablet.
It's running fully kiosk browser with auto-wake on camera motion, so the screen sleeps unless I walk up to it. Homepage url is the SmartTiles running on Hubitat (I had an old set of the code saved from ages ago) and has Spotify and Google Play Music for audio, accessible through the apps function of Fully Kiosk.