Inspired by this thread, this is a port of a driver used in Palette Scenes to a stand-alone app.
It's a very simple utility app -- select multiple switches, and only one of them can be on at once. If one turns on, the others get turned off. Of course, you can do this in Rule Machine, but only by taking a dependency on the names of the switches or having one rule per switch (each of which knows about all the other switches). That's fragile; I don't like doing that if I can avoid it.
And I can, so now you can too.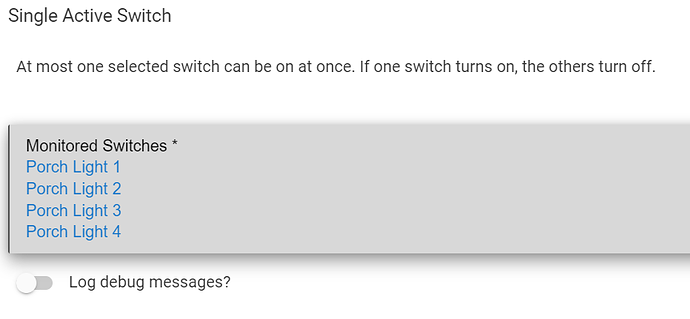 Additionally, based on @danabw's comment below, this has a second type of child app which creates a collection of virtual switches with similar behavior -- when one turns on, the others turn off. The parent device collecting all the switches will also indicate the current and previous state of the collection: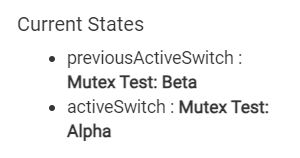 Available on HPM, or from GitHub.