Is anyone else using this setup, or can anyone help me trouble shoot it? I am not a programmer.
I am having trouble with this set up, and I am hoping someone smarter than me can help me figure it out.
I set up a simple rule machine to test how one light would work if I sent a simple "On" command.
Here is the Rule: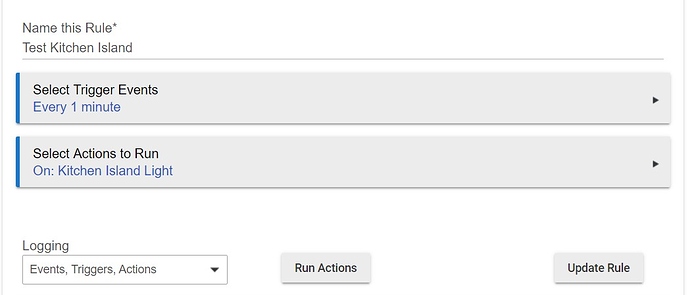 My light turns on, then one minuet later it turns off.
Here is the log data: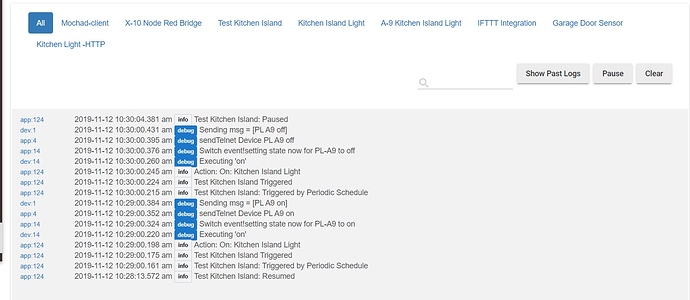 Log File Information:
app:124 Test Kitchen Island Rule Machine
dev:1 Mochad-Client
app:4 X-10 Node Red Bridge
app:14 A-9 Kitchen Island Light
dev:14 Kitchen Island Light
This is a screen shot of the Node-Red debug information: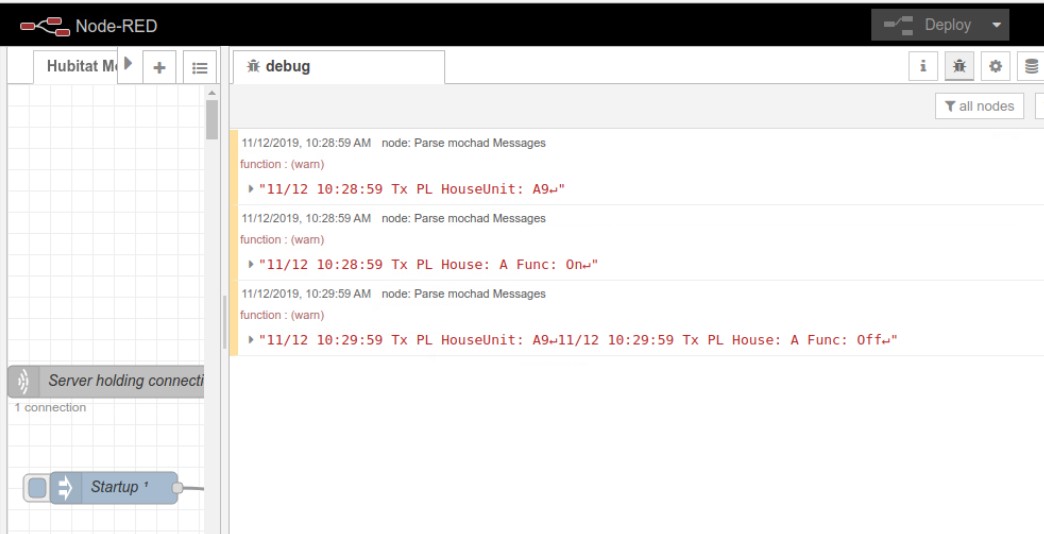 I can't use my hubitat to control my lights because 1/2 the time it does the opposite of what I want it to do.
I realize I can make the rule say "if off, then turn on", but I have X10 and Hubitat may not know the current state of the lights, so it might think it is on, but really it is off (someone turned it off at the switch) and it doesn't turn on. And on the flip side when I want it to turn off and it is really off it then turns on the light. So this test just highlights the problem.