I am having a problem with a rule that I am trying to create.
Basically I want all of my outside lights to turn off when the sun should be out, no matter the status of my other modes and rules.
I have it trigger every 30 minuets, and if it is between sunrise and sunset then turn the switches off.
This is what I have so far: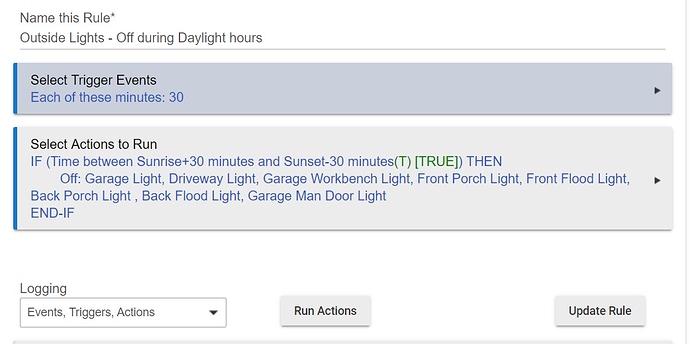 My Problem is for every 30 minuets the lights switch changes, if they are on, they turn off, if they are off they turn on? This is where I am lost. I just want them to turn off every time.
Here is the log information: