Anyone have luck controlling the new Tuya Zugbee mini switches Model TMZ02L? The new Sonoff no-neutral wire ones are too big for my boxes.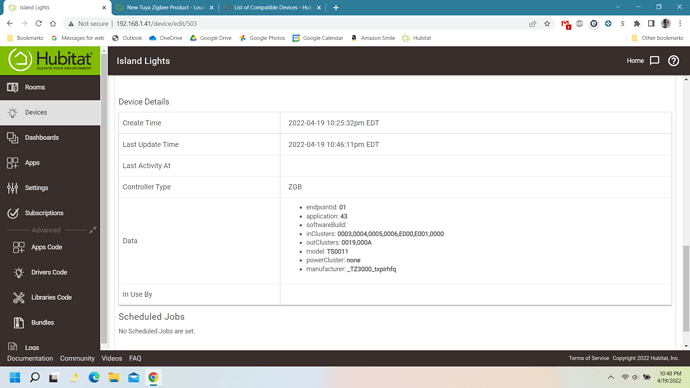 They pair quickly and I'm using the closest device driver I could find (from @BirdsLikeWires in the Package Manager). It includes the same model number plus all the inClusters and outClusters match. The light will switch using the button on device itself or using the manual switch I've attached to it, Hubitat will not see the state change or get any response from commands sent. I've also tried the generic zigbee switch driver.
This is the item I bought:
They are shown as compatible with ZHA at Tuya Mini Switch Module 16A No Neutral (TMZ02L) Zigbee compatibility although the ones they tested have a different manufacturer ID: _TZ3000_v7sopte0 where mine are: _TZ3000_txpirhfq.