hey i'm trying to control this power strip that I bought from Amazon but i cant control from the hubitat


This should get you that magic Tuya Sauce:
Thanks for your reply I appreciate it I apologize but I'm new to this I was able to install the Tuya drivers but for some reason I cannot control the power outlets still i've tried all the steps that was in the forum that you provided me
Hmmm. I think I had to do it more than once and not sure about the exact sequence but... I think the last time I did this:
1: Hold down power button till blinking. ZigBee Re-pair to HE.
2: Set driver to Tuya Zigbee metering plug. Save, Initialize.
3. Set driver to Device. Save, Configure, clear everything...
4. Set driver to Generic Zigbee Multi-Endpoint Switch. Save, Configure.
Any child devices you can click on in the Device Details section?
Device Details
yeah those are the same exact steps i did this thing is not working at all it doesn't turn off or on nothing is happening This device is a hit mess I have to pair it two or three times to get all plugs to appear in the hubitat but it doesnt work anyways By any chance do you remember how to pair this thing it's two ways to pair it either it blinks blue or it blinks red I don't know which one? there wasn't no instructions in the box
Try deleting all the partial devices and re-pairing it as the main Parent in HE by itself as a Device.
Then back to step 2.
All the Component (Child) Devices should be created when you switch to the Generic Zigbee Multi-Endpoint Switch Driver.
Edit: Pretty sure it was blinking blue.
Mine has a different name silkscreened on it, but they're running the same flavour firmware, so...?
Usee Link Powerbar



Only thing I can suggest is to make sure you use the Add device manually:

Manual



That's not a zigbee device in the picture.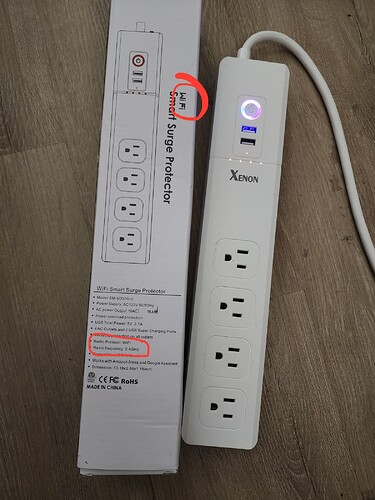 You appear to have bought the wifi version by mistake. Both versions are on one Amazon product page.
They seem to only have one box for many products, my Usee Link ZigBee strip came in one identical to the picture.
Probably just a different sticker.
sticker



It should. But then so should your Xenon.

I was thinking that to myself that this was not a zigbee device but then yet again I was able to connect to the hubitat correct me if I'm wrong I will not be able to connect to the hub if this was a Wi-fi device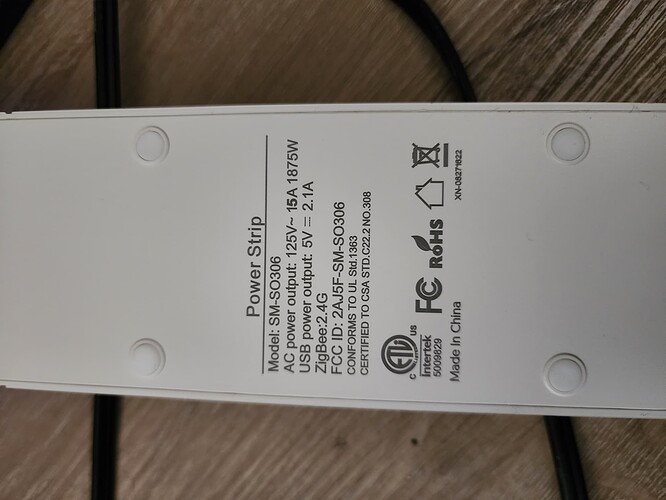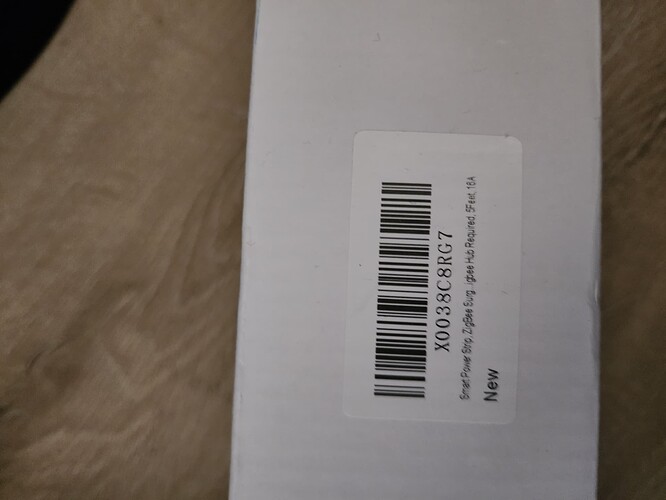 Yea it should but ima save me the headaches n get something else
This might be fixable. Change driver to "device", hit save, then hit configure, then hit info then post the output info from the logs page here.
if there's a way to give you the log files I would give it to you but I don't know how to do that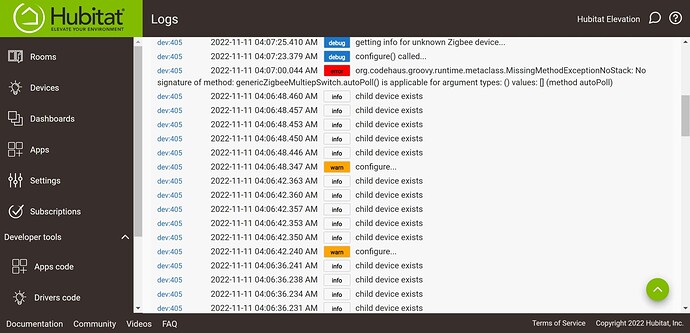 thanks
You almost had it, right on top of "getting info for unknown device" would be the fingerprint needed to evaluate the device.
Like This:
dev:73102022-11-11 12:28:37.330 PMinfofingerprint profileId:"0104", endpointId:"01", inClusters:"0000,0003,0004,0005,0006", model:"LXN59-1S7LX1.0", manufacturer:"3A Smart Home DE"
dev:73102022-11-11 12:28:37.226 PMtraceZCL version:03
dev:73102022-11-11 12:28:37.219 PMtraceSoftware Build Id:unknown
dev:73102022-11-11 12:28:37.217 PMtraceModel:LXN59-1S7LX1.0
dev:73102022-11-11 12:28:37.214 PMtraceManufacturer:3A Smart Home DE
dev:73102022-11-11 12:28:37.083 PMdebuggetting info for unknown Zigbee device...
The title states this js Zigbee, but specs further down the page say WiFi. Which is it?