Here are a few screen shots of the "Notify" part of the rule...
Select the action type "Send, speak or log a Message..."


Then select "Send or Speak a Message"


Then enter the variable name in the message to send box " %outdoorTemp% ",
Now select all thermostats you wan't to send to (the option needs to be set to on on the device).
Then click done and the rule should show the "Notify Thermostat of the %outdoorTemp% message"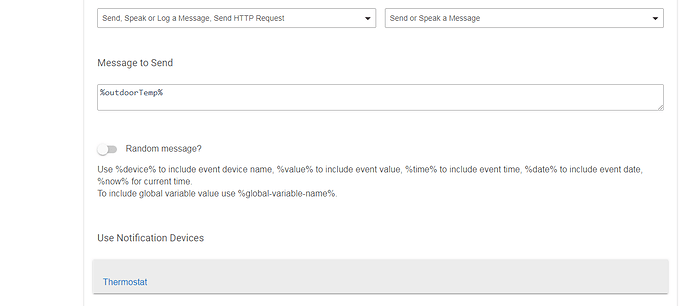 Come back if you need more help or you can send me a private message if you would rather do this on the phone (I also speak french).
Good luck!