I have made an observation that I hope I can get some assistance with. I have a handful of GE Zigbee dimmers and GE Z-Wave dimmers. I setup a Simple Lighting routine to 'Turn On & Set Level' of the GE Zigbee dimmer but the lights never turn on. Running the same routine with a Z-Wave dimmer works exactly as expected
Simple Lighting Routine:
Virtual Switch: Studying
GE Zigbee Dimmer: Living Room Lights
Routine: Turn On & Set Level Living Room Lights when Studying turns on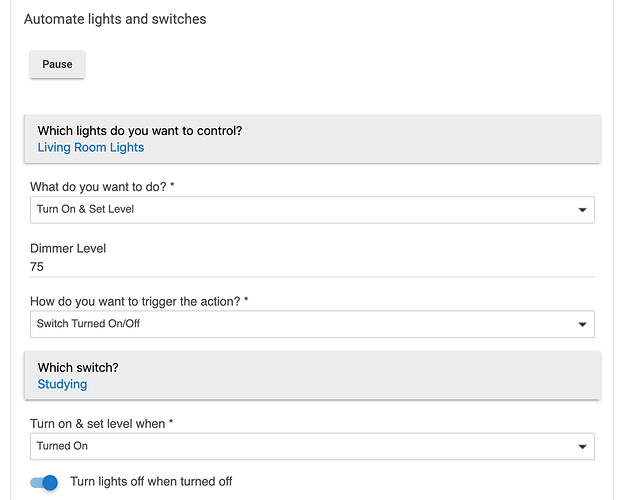 I have been able to overcome this with Rule Machine by setting the action to Dim to X level with a fade-up between 1 and 2 seconds along with another action to turn on the switch.
I have a similar issue with Scenes as well which I suspect is related to this issue.
Is there a configuration at the switch/dimmer or driver level that can be adjusted to make the Zigbee switches behave as expected like the Z-Wave?
Thank you.