Hello,
I had successfully configured several rules to use motion detectors to to turn on lights, fans, etc. All was good until recently (7/18 to be exact). The actions no longer work.
EXAMPLES:
I step into the dark laundry room and see the zooz 4in 1 motion sensor blink (motion detected) but the light is not turned on.

I step into the office and see the motion sensor (zooz also) blink yet the fan does not turn on

The bathroom sensor (same) in the bathroom does not turn the exhaust fan on when humidity is 60%
No changes were made to these rules. It only seems to be the rules that use these motion sensors. In the device details they all show a "last activity time" on the 18th.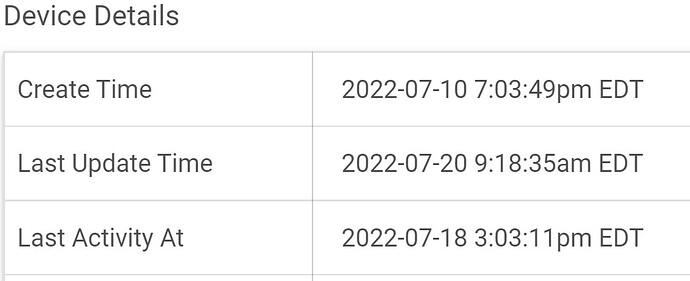 I enabled logging on the rule and dot see much at all


I rebooted the hub (when in doubt?)
I "refreshed" the rules and devices by opening, editing (no real edit...turned on logging) and clicking 'done'
Anyone have an idea or point me in the right direction for troubleshooting. Maybe I should reset the sensors? Although Id prefer not to.
Thanks in Advance.