@bravenel l am moving some RM 4.0 rules to RM 5.0 to use the new Hub variables.
I am doing a simple compare of one variable to another. Both variables are local decimal variables.

If I change the Variable* or Select variable dropdowns both change to the same thing and I never get a done button.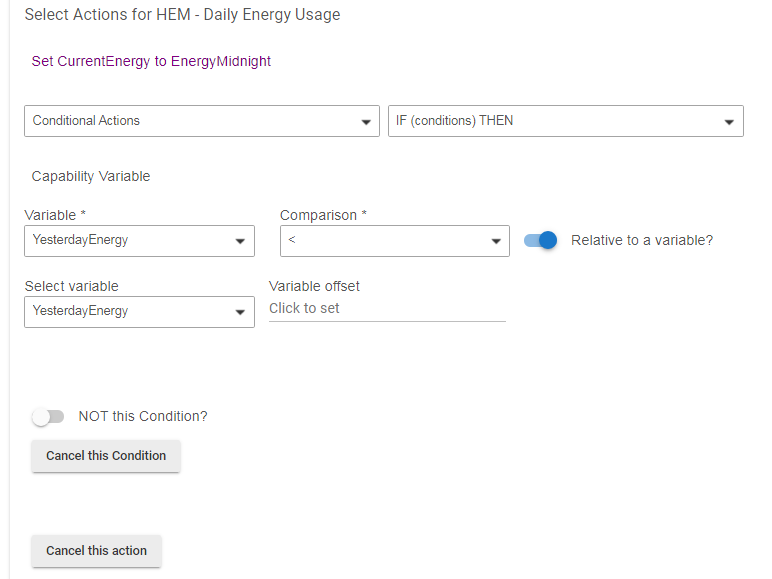 This is a direct rewrite of an existing RM 4.0 rule that works.