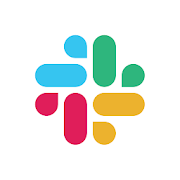 Slack Notifications for Hubitat
---
I was looking to get notifications set up for our office, and didn't want to make people install a newfangled app. We use slack by default, so I (very quickly) threw this together. It's one-way only. No verification or anything fancy.
As you can see, it's being used very importantly right now:
---
---
Without further ado, I give you the Slack notifications driver!
Instructions (click to expand each step):
Step 1: Install the Device Driver

Copy and paste this link for direct driver code import.

Github repository:
hubitat/slackNotifier.groovy at master · adamkempenich/hubitat · GitHub
Step 2: Create Your Slack Notifier in Hubitat

Go to Devices.
Click "Add Virtual Device"
Name your device, and select "Slack Notifier" for your device type (the list in the bottom right)
Hit save, and open your new Slack Notifier device page. Open a new tab for the next steps.
Step 3: Create Your Slack App

Log in, and create a new Slack App here
Under Basic Information > Add Features and Functionality, select Incoming Webhooks.
Create a new webhook URL at the bottom of the page and select the channel you'd like for notifications. Click Copy, once you've created your URL.
Step 4: Copy your URL into your device Preferences

Take the URL you copied prior from Slack, and paste it into the * URL to Slack Hook * preference in your Hubitat Slack Notifier device page.

DO NOT SHARE THIS URL. ANYONE WITH THIS URL CAN USE IT TO POST TO YOUR SLACK

2. Click save, and send a test notification! Everything should work smoothly.
That's all there is to it. Honestly, I spent more time writing this post than the driver, so there's definitely work to be done.
Let me know if you're using it, where you'd like to see it go, and if you encounter any issues!