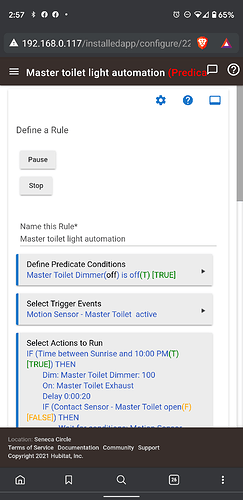 For some reason, randomly this rule fails to trigger because of the predicate condition. As you can see in the screenshot, the defined condition is TRUE but in the rule title, it states it is false (red text "predicate condition is false" is cutoff but that's what it says)
If I check the device page for the dimmer it is checking, I can verify that its state is up to date and correct and the predicate condition should be true.
The log also stops at predicate condition is false check.
Any ideas on why rule machine might be confused about if the dimmer is off or on?