Hello,
So I had this same issue a while back (old thread here Predicate condition is true but system think's it's false) which stopped being a problem after some time with updates.
Unfortunately, it's back! This is one 2.3.4.133 and exactly the same situation as before. The condition should be true but it's marked as false and the rule fails to run because of it.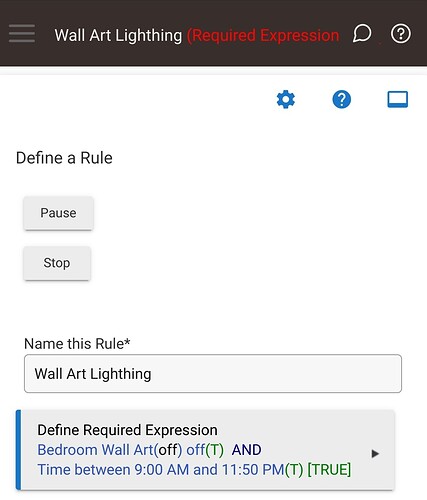 The only thing different this time around is that I have another rule that pauses this rule and then resumes it at a later time. But the problem isn't that it's paused so I don't know if it's related or not. Here's screenshot of the other rule that controls the rule above.