I have been an Insteon user for a long time... but never a very happy one. My gear is getting old and starting to poop out now and instead of throwing more dough at Insteon I am looking to change course entirely and try something new. A friend turned me on to Hubitat, and here I am.
I have the usual Zwave/Zigbee/Lutron questions but there is still a lot of material here for me to find and read, so I won't go there. I do have a couple of other questions about the Hubitat Way though, maybe oddly specific questions, but they are born of painful Insteon experience. Many thanks in advance if you can shed any light on these topics.
Device settings management
In the Hubitat world, is it possible to review your devices and change their individual settings (like dimmer ramp up time) from a computer or mobile app? This was somewhat possible on Insteon via their Hub and app, but you still had to go to the device and use a Vulcan nerve pinch to put it into programming mode. This was always quite tedious. If better remote management were possible with one switch family and not another, it would be a big selling point for me.
Device unlinking
With Insteon manual unlinking was required before before removing devices from the network, which was a PITA, because again you were doing obscure button presses. With Hubitat, is it possible to maintain your links in some kind of centralized fashion? Is unlinking at the device with an obscure key sequence just something we're stuck with, even with modern gear? Not critical, but sure nice to have.
Remote controls options
Insteon had some nice (when they worked) remote controls. Are there any Hubitat-friendly switch families with remote controls giving you control over 4-6 devices? I've become accustomed to having remotes like these, so something similar would be really great to find. (The Lutron pico remote looks nice... it just doesn't seem to control enough devices.)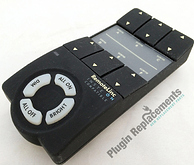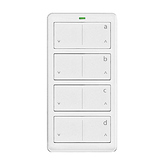 Thanks much for anything you can share. I am looking forward to burying all my Insteon stuff in the forest and starting over.

... well, I guess I have time to research my switches.