Hi all,
I'd bought a Z-wave power extension sometime ago which I'd only been able to use on ST, as there wasn't a driver available for HE, and a simple port didnt work at first. I'm no coder by any means, and there was already a driver (Parent & Child) on ST. I worked on porting it, but ran into some issues. Thanksfully some very talented people here helped me.
Many thanks @chuck.schwer, @stephack, @rob and @cybrmage for your assistance.
The extension in question is a Greenwave Powernode which come in a 5, or 6 plug variant. I updated the driver for each.
Product details:-
https://products.z-wavealliance.org/products/54
Install both drivers, and discover Z-wave devices, upon saving the device, the child devices will also be added. It supports on/off for each plug, and power monitoring per plug.
Powernode 5 - Parent

Child

Powernode 6 - Parent

Child

After install and discovery, they will show in the Devices list accordingly.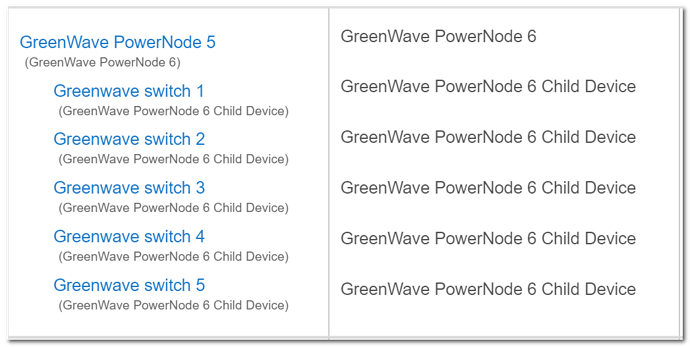 Any issues, please let me know.