I recently purchased an Ecolink Garage door Tilt sensor for (surprise) my garage door.
I bought it from Amazon. I purchased the Ecolink because I've generally heard good things about their products. Having looked at the inside I can see why.
The board and parts used appear to be of good quality. And I've seen a lot of boards in my lifetime. The tamper switch is a real "click" switch not a push contact. The tilt switch looks gold plated as they advertise. I guess I'll see if it is reliable.
What's most interesting, and the reason for this post, is the set of terminals for presumable an external contact. I know many have use for a contact interface and this adds one more option.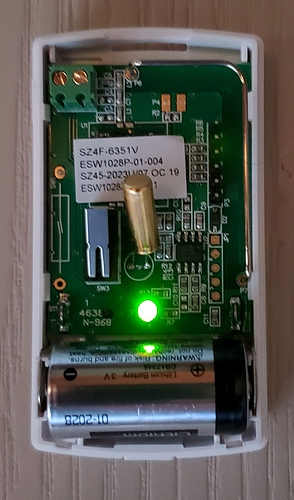 The only negative comment I have is the very small screw holding the unit to the mounting plate. It is very small, I dropped it and it took me 15 minutes to find it. But I will say its secure and likely will survive the vibration of a garage door.
I almost forgot, I paired with my C4 immediately. No issues.