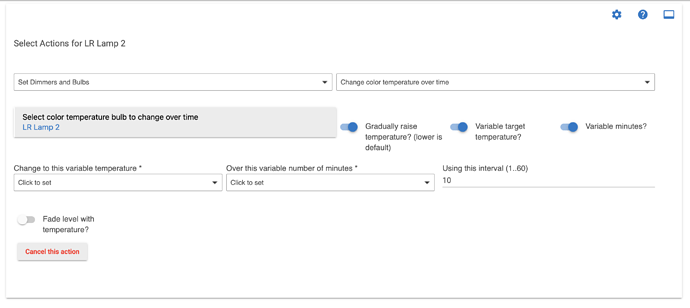 I am hitting a roadblock every time while trying to get a simple colour transition working.
I am trying to use Rule Machine with the following Action;
Set Dimmers & Bulbs > Change colour temperature over time.
As can be seen from the screenshot there is no confirm action button. Any ideas.