Looking to port over the Cast-Web app from ST. Got the 3 pieces installed with the normal minor changes needed.
When running the app, it finds my devices but doesn't populate the dropdown box to select any of them. @rayzurbock has had the same problem in another thread (here).
Hoping to get some brilliant minds to take a look at the code and figure out how to populate the drop down.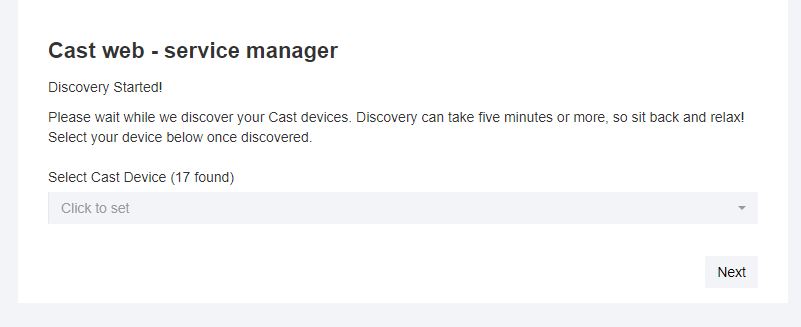 Appreciate any help...thanks!
@Cobra, @stephack, @rayzurbock, @bravenel, @mike.maxwell