I have a C7 hub running 2.3.0.121. I repeatedly tried using the Hubitat Package Manager to try to update my Inovelli drivers. I see it gets to the point of where it says it is upgrading the Fan + Light: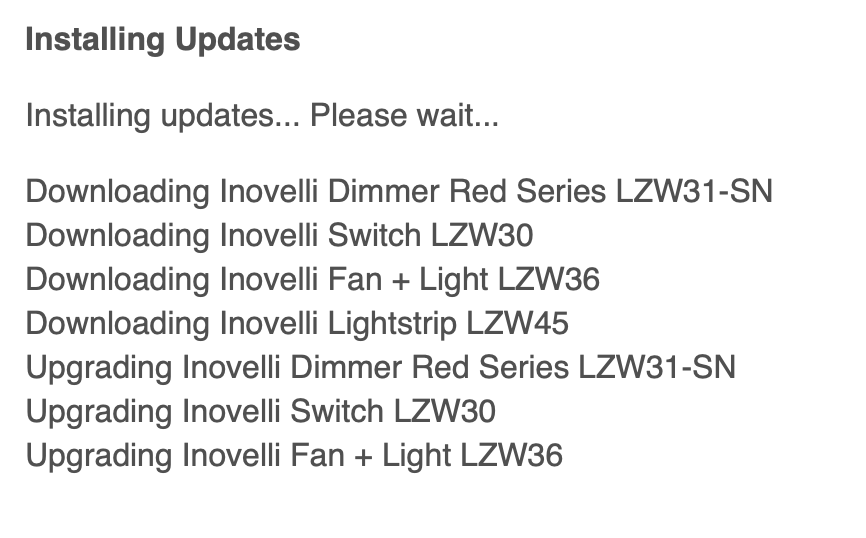 but then I get this error:

Anybody know what the problem is and how to fix it?
BTW, the Fan + Light is running firmware 1,36 if that helps.