All zwave devices have firmware, otherwise they couldn't work. Usually it is shown here (this isn't the same switch):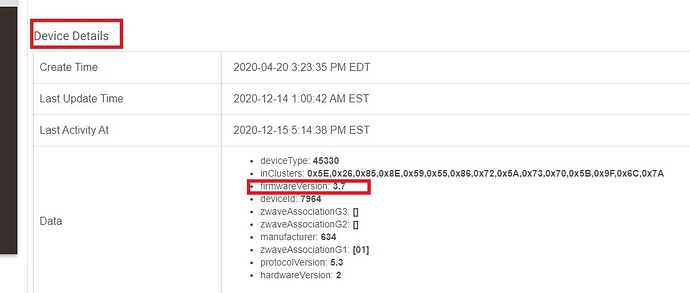 OR by temporarily changing the driver to Device, save. Open logs in a new tab. Back on the device's setting page, click "Get Info" button. The output is displayed in the logs.
Either way, if you search you will see LOTS of complaints about the Leviton, and a firmware update fixes them from what most people seem to be saying. I am not sure what the latest firmware is, but I would call Leviton once you have the old firmware version, and see if there is an update.
The other thing I saw in a few threads by searching was a possible driver issue. You might try one of the other Zwave switch drivers, maybe the Zwave CentralScene Switch driver would work better? There is also at least one community driver floating around here that might help, but I am not familiar enough with these to know if one of these drivers might work better than another.