I just realized how much more readable the Zigbee Route Info is when I throw it in a NotePad++ instance. I love the ability to mouse select a single device and then see how exactly how that device is performing system wide.
Seems like I read where the Route Table list does not include all devices and only includes 16 items. Why is there this 16 device entry limit?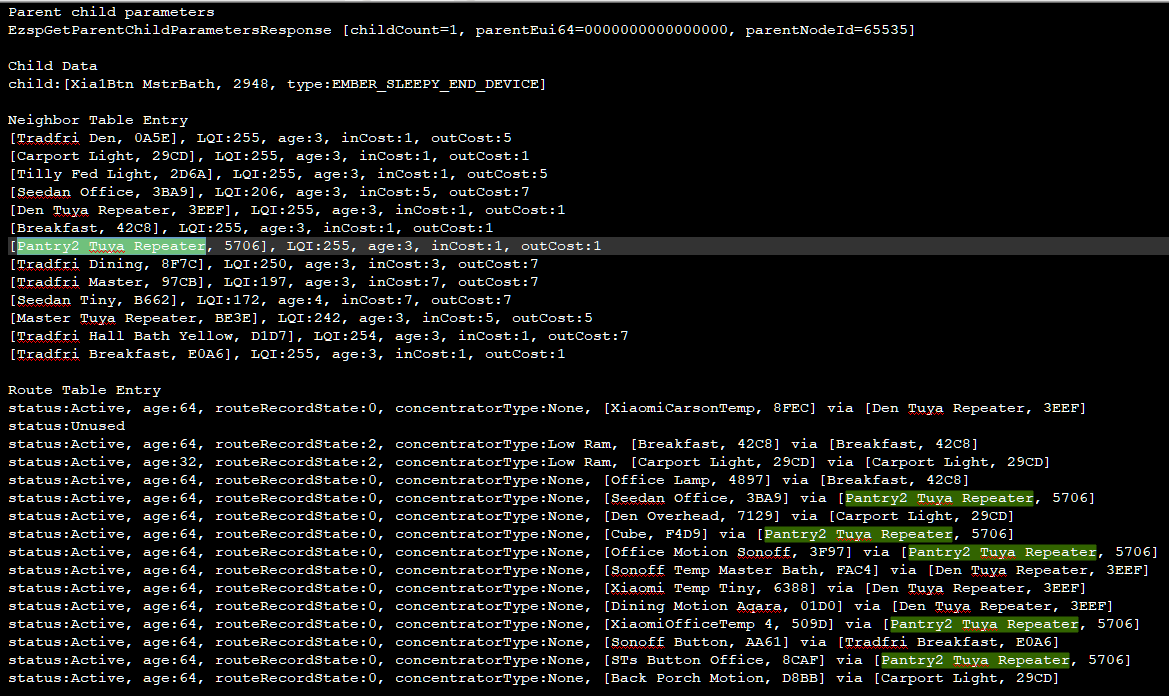 Since I don't really understand much about what is seen in this Route Info listing, I'd love to hear what those with more knowledge glean from this screen grab that might be helpful to know about my zigbee mesh.