Posting this as a separate thread as suggested by @ jtp10181
I was able to easily set up a basic rule for my Zen22 switches to do something special on a double tap. Here is an example:
I now have a number of Zen72 switches, and I can't do this same thing. I also can't find any way to set up a scene with the Zen72 switches; when I try to they don't show up in the list of ways to trigger the scene: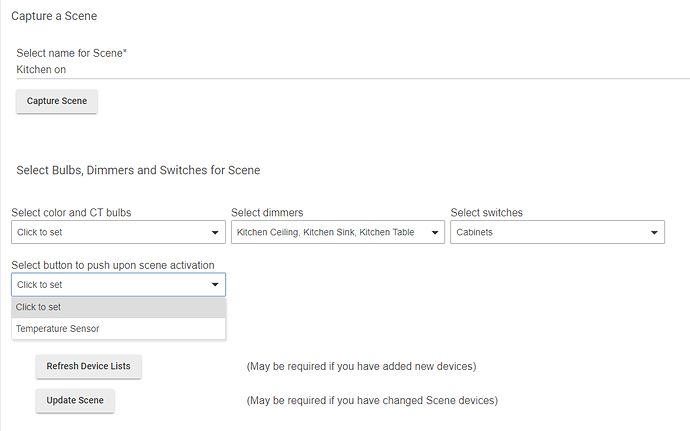 I have tried both the stock driver and the advanced one. And I have tried playing with the settings ad infinitum.
Ideally I'd like to be able to create a scene rather than using a rule or a button controller. These switches are marketed as having scene control.
So how do I set up a scene triggered by double tapping a Zen72 switch?
Thanks,
Bruce