It has been a little while, but from what I remember:
In Z-Wave PC Controller 5, go to the "Network Management" screen.
From there, select NWI (Network Wide Inclusion) and include the sensor
Select the new node and click on "Security Scheme"
From the Drop Down, select "None" and click on Ok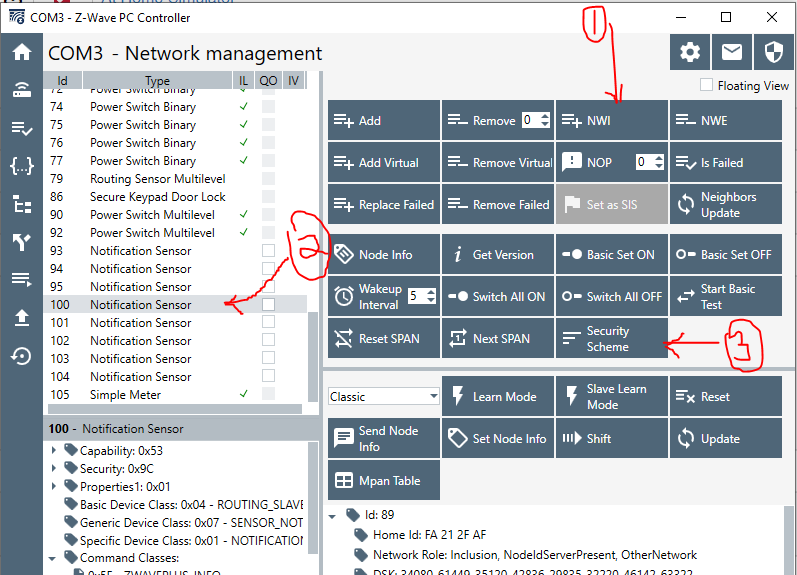 Oh, I had also setup a Fibaro motion sensor, but it didn't take - after a bit, it stopped working. I didn't do much in the way of investigation on it, try to re-activate it but gave up and just added it to my C5 and linked it with Hub Mesh.