Hey all,
I updated my C-7 hub to 2.3.1.142 yesterday and noticed today that most of my Z-Wave devices are not responding. I checked the Z-Wave settings page of the hub and discovered that most of my devices changed to BASIC_TYPE_SLAVE_[SIC] and are non-responsive.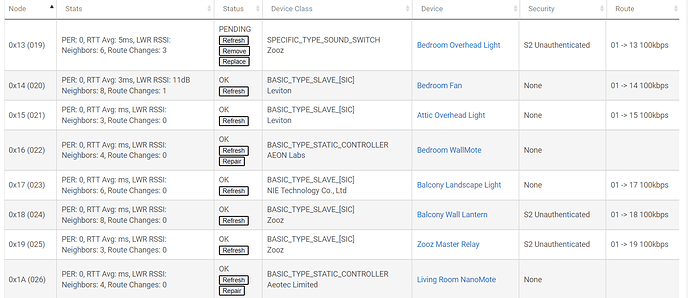 What's also weird is that it started showing my Zooz light switch as SPECIFIC_TYPE_SOUND_SWITCH after I refreshed the device.
Rebooting the hub and running a repair did not fix the issue. I ended up restoring the Z-Wave radio from a cloud backup which returned all the devices to their normal states. Has anyone seen anything like this before?