Post your count of ZWave devices running at 100kbps vs 40kbps. If you have any devices running at 9.6kbps or unknown, you are not eligible. The winner is the person with the highest percentage of devices running at 100kbps. You must have at least 10 devices and it will require visual proof from the Hubitat Z-Wave Mesh Details App or similar.
My thread; my contest; my rules
I will go 1st with 21 of 35 for a score of 60%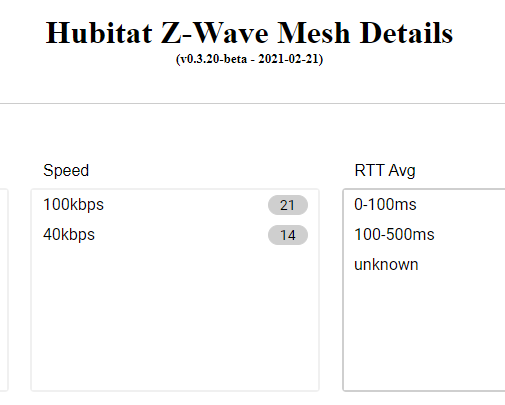 The winner gets a round of applause.
Actually, I am just curious what other people's numbers are to compare.