C-7 hub running 2.3.1.142
Here is my rule with unexpected behavior: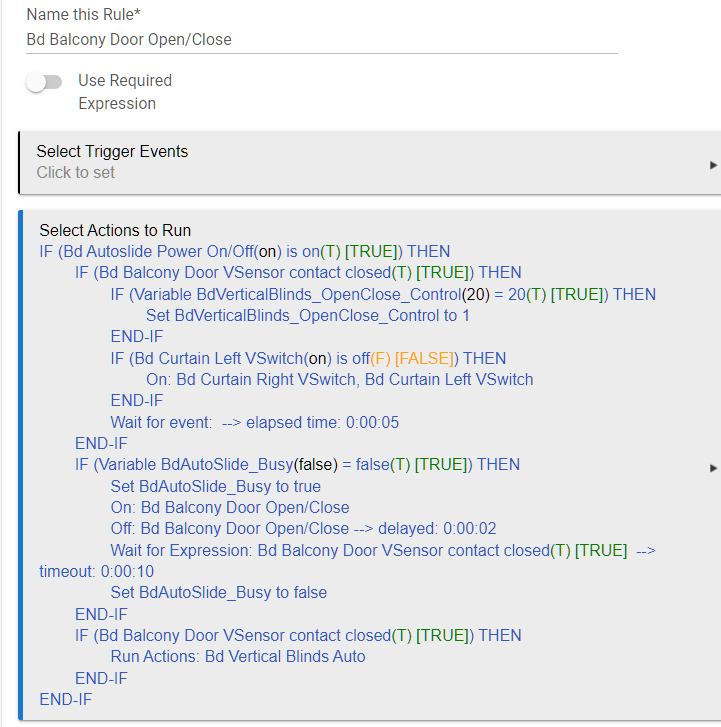 and here is a portion of log with abnormal (I think) behavior: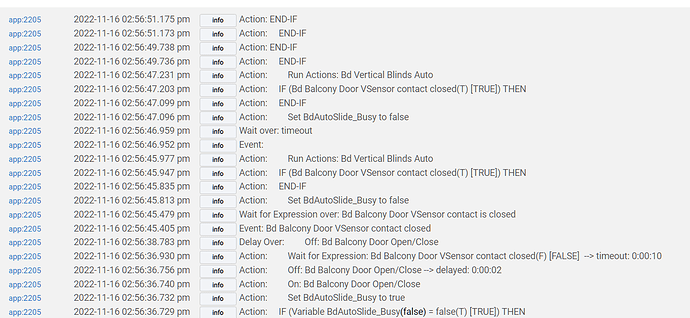 Wait for expression with timeout starts at 02:56:36.930 pm


Expression became true well before the timeout expires at 16 02:56:45.479 pm
and is trying to finish actions.
However at 02:56:46.959 pm timeout expired and lines after "wait for expression ..."
statement are executing again.
I think rule should/must not be doing this.
What I am missing?