It's an overcast and gloomy day here in New Orleans. Back in the dark ages, when I had Wink, I'd have to pull my phone out, or yell at Alexa across the room, to turn some lights on.
But in my elevated state of enlightenment (couple poor puns in there - forgive me, I'm a nerd), I have a Rule that takes outdoor luminance values from APIXU and turns a few lights on.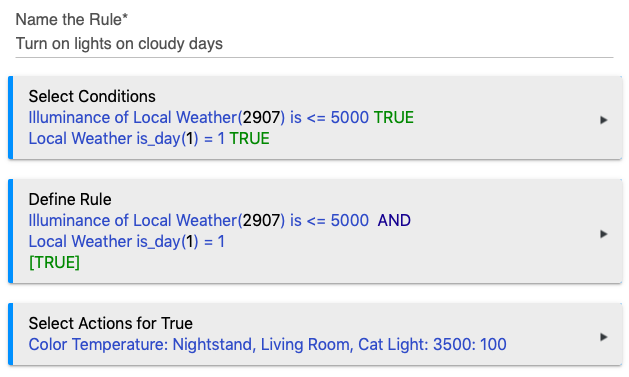 God Bless you Hubitat and all your Developers!