It seems like my Thermostat Scheduler is stuck in "Control Thermostat Manually" and not following my schedule. I look in my log files and see the changes being made by the scheduler, but the thermostat doesn't change.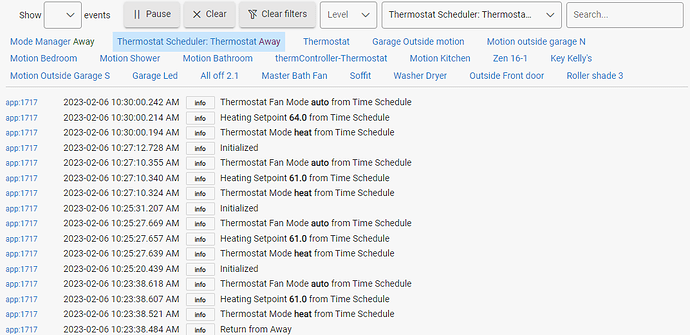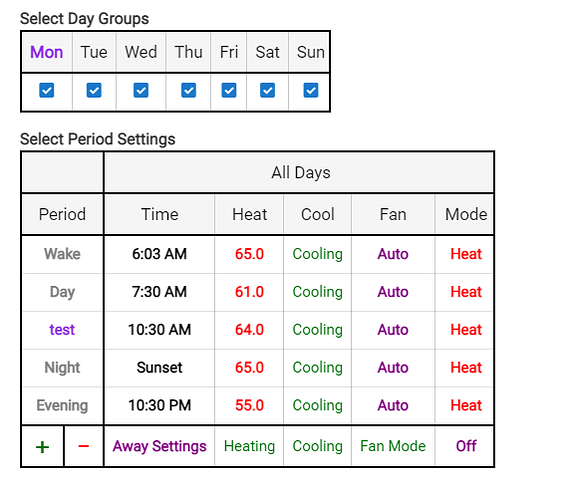 Changes made on my dashboard work and show up in the thermostat.
Changes made on the physical thermostat work as well and show up on the dashboard.
I can make changes to the temp manually and they seem to work here.
If I set the mode to away the thermostat turns off as set by the scheduler but when I return it goes back it to manual mode and doesn't follow the schedule.
What am I missing?
Thank for you your help
Ron