Hi,
Trying to understand the behaviour of Thermostat Scheduler when the hub mode is changed.
I see that the scheduler does respond to a mode change to "Away", but then it appears to resume its normal schedule at the next schedule event.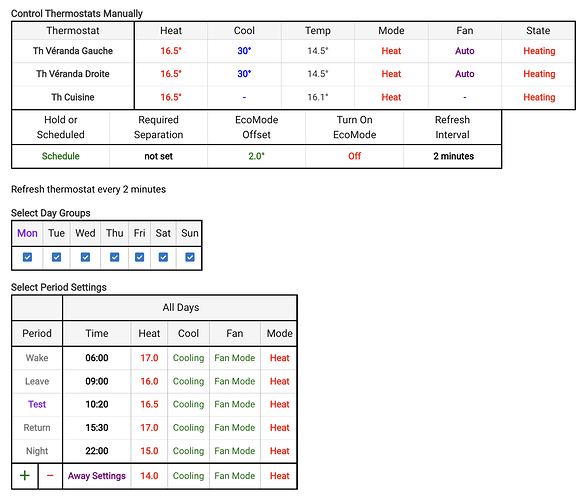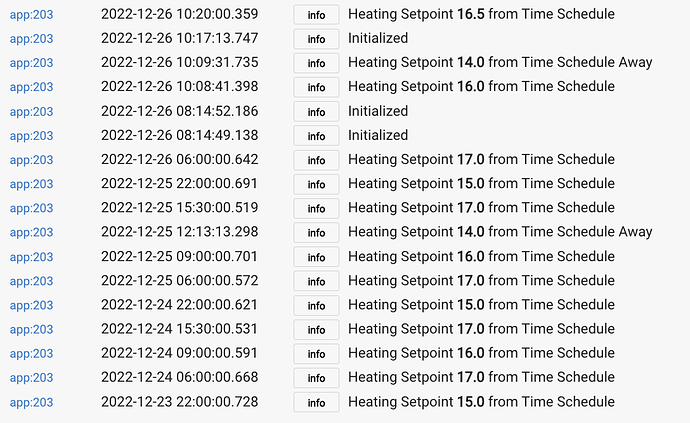 (the Test schedule event I added just to double check the behaviour was observing).
Note that it's not 100% clear to me what happens when the hub mode leaves Away (I only have two modes at the moment : Away and Home). Does it apply the scheduled temp values for the active time period, or wait for the next scheduled setpoints?
I'm on 2.3.4.123
Cheers