My fellow Home Automators:
I got really tired of my efforts to find a suitable fridge/freezer Zigbee Temperature sensor.
So, I decided to put fresh batteries in all the spare sensors that I had (lying about), and put the whole lot in the freezer!
May the best sensor win!
Here is a picture of the contenders: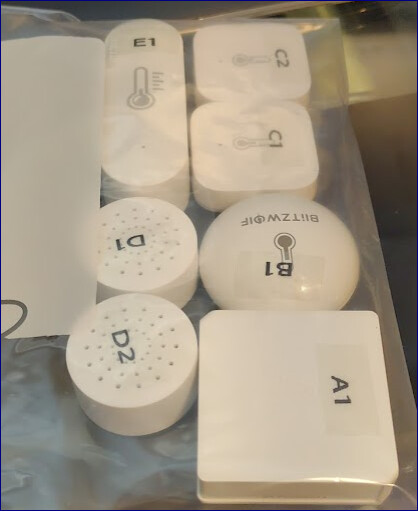 A1 - the venerable Sonoff SNZB-02
B1- the Chineese champion - Blitzwolf
C1 & C2 - - the Tuya underdog (with twice the number of sensors) Model: lumi.weather
D1 & D2 -- the Konke favourite (uses a 2450 battery)
E1 - Tuya : my favourite TSO020 (uses 2 AAA batteries!)
Which one will last the longest?
Which one will be the most accurate (in terms of temperature)?
Is your favourite in the race?
On which horse do you put your money on?