Trying to figure out how to code the equivalent of a modal input that I see in the built-in Thermostat Controller app. Here's a screenshot of the web page of interest: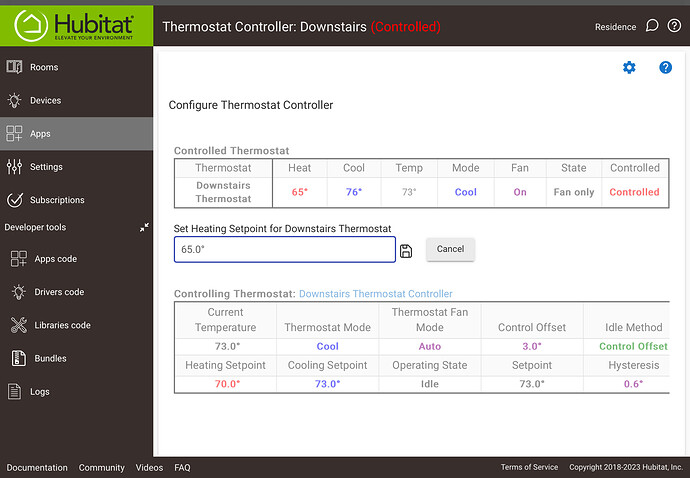 This page results from a click on the Controlled Thermostat table "Heat" value (65 deg). After rendering the numeric input for the new "Set Heating Setpoint for Downstairs Thermostat", the app returns to the main page, with the updated "Heat" value in the Controlled Thermostat table.
I've read the Developer docs, not seeing how to accomplish this in there. I have a functional AppButtonHandler connected to my table data field of interest, just don't know how to code the modal entry to allow modification of the data field.
Any suggestions?