IMHO it would be a lot easier to handle the "code" in Rule Machine if I could just click on the line I want to edit (or delete or insert before).
You could realize this through e.g. HTML popup menu, e.g. something like this: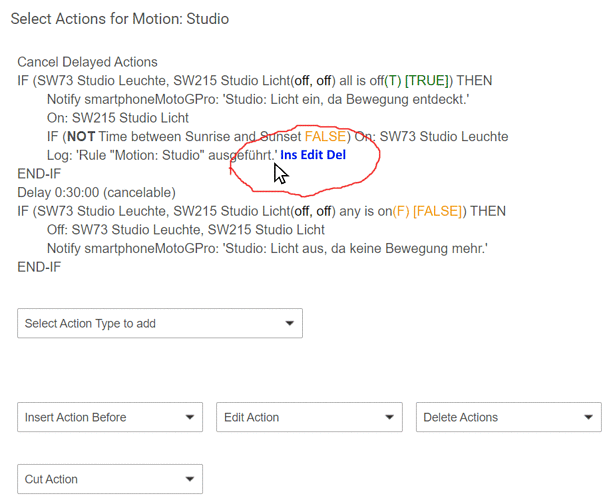 ---
BTW: How can I add tags to a topic?