I found a possible bug with RM 4, I'm on the latest version currently. When I create a rule using a Lock Code then try to put it in a Conditional Action, I'm getting an error everytime. I'm tried this 3 different times on RM 4, it does seem to work fine on RM 3 so created rule on there for now.
Logs:
[app:1067] (http://10.100.11.130/logs/past#app1067)2019-07-16 11:05:12.291 pm errorjava.lang.IllegalArgumentException: Command 'currentValue' is not supported by device. (selectActions)
How to reproduce:
Under Actions, create a Conditional Action with an If statement.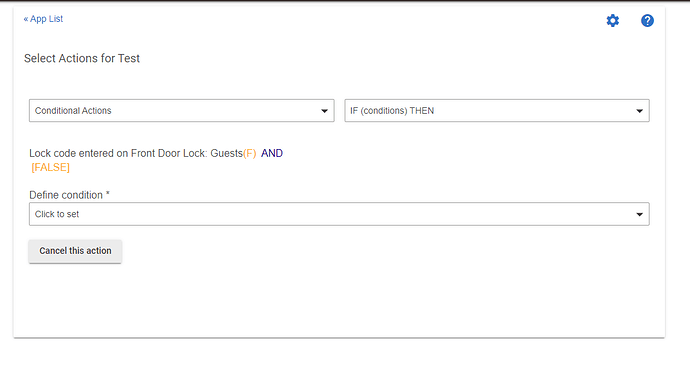 Pick "--> New Condition"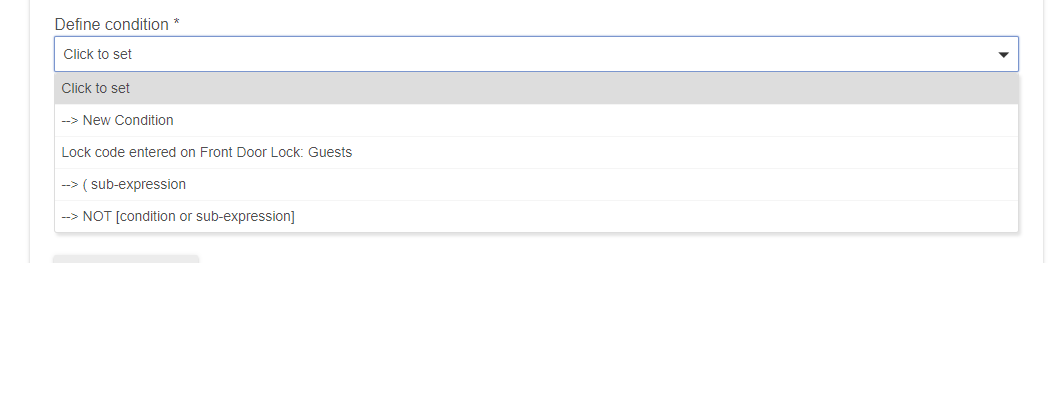 An error will display like shown below.