I love my harmony stuff, and don't mind paying elevated eBay prices to replace the remotes when they'll buttons rub off, but at some point they are going to turn off their cloud stuff. This means no more app, no adding/updating devices, no swapping remotes, etc.
I think Caavo is dead.
I have a Sofabaton X1 still in a box, but I've heard it's not a decent replacement and no Hubitat API
so I can't dim lights, lower blinds automatically. The reviews are bad and I worry about WAF.
Any other (reasonable) options here? I'd prefer to keep cost under $200. My devices are a CEC compatible TV, 2 zone, non-networked & non-CEC home theater, Fire TV and Apple TV.
Should I just get a CEC home theater?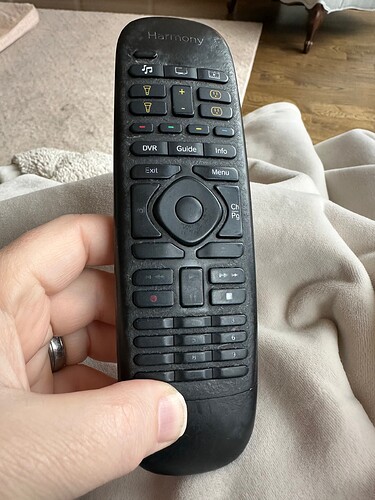 (The sticky/matte feel on these companion remotes are so bad. The cheaper non-companion remotes have a shine and don't get this nasty)