This simple DH communicates with a Java Monitor that you compile on your Rpi to produce a JSON formated reply that the DH parses to pull your PI's stats.
You need to download and compile and install the Systemd script.

Then install this DH

You can then display the stats to Dashboard.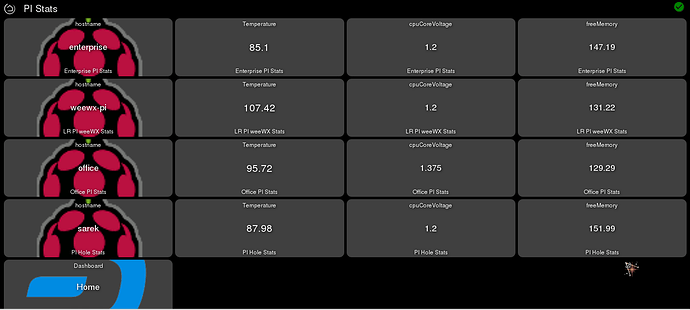 Thanks for help with the DH from @ogiewon and the original SmartThings developer cl0udninja.
Updated: April 14, 2019
Changes:
Version 1.0.7
Added attributes ipAddresses and nameservers and java code for future enhancements
Version 1.0.3
Added auto logging off after 30 minutes (Royski)
Version 1.0.2
Added debug switch
Added version update check (Cobra)
Removed Tiles section HE doesn't use them
Lots of code cleanup
Version 1.0.0 - Initial port
***** Please report bugs @Github. *****