sorry, I do not get it, could you be more specific
I followed line by line your document. Where can I see the version of the assistant relay NodeJs ??
for the driver I copied from your repo in GitHub and it is v2: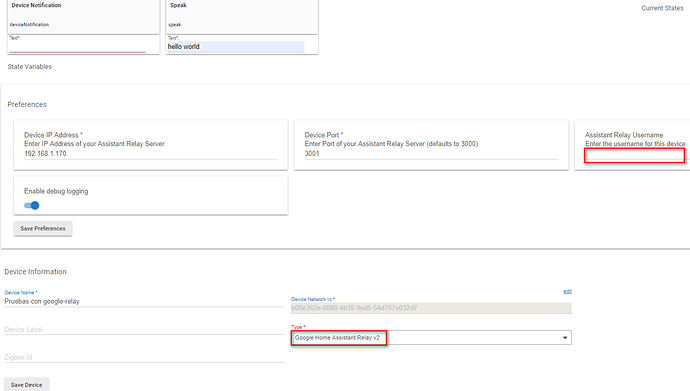 Should I type anything in the Assistant Relay Username field ??