For Android users who may not be familiar with KWGT Kustom Widget Maker - it is a powerful widget creator that allows you to customize the screen of your mobile device.
The app allows you to retrieve and parse text, rss and other content from HTTP links. When used with Maker API directly, or in combination with other utility apps like Tasker or MacroDroid, KWGT can turn the screen of your mobile device into an awesome Hubitat dashboard.
I recently created a "master" widget with many widgets inside that are triggered by touch events to get quick insight of my Hubitat environment.
Here are some screenshots:
Home page (master widget):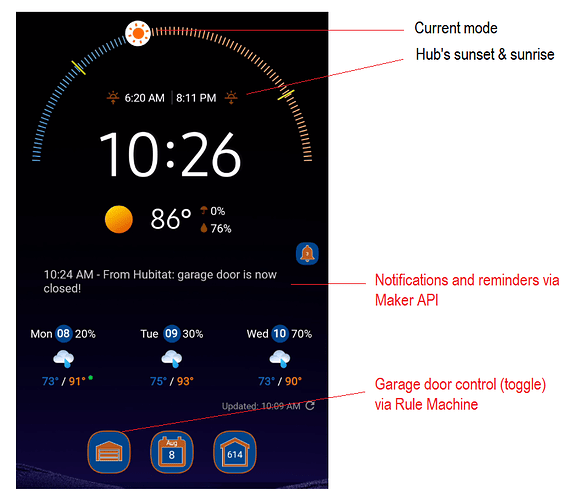 *weather data provided by Tempest API
Quick Mode change:
Home button (example cards):