Done before. Makes no difference. My free memory still degrades over time and anything below around 220k means rules slow down. I reboot automatically around that level.
Reboot rule: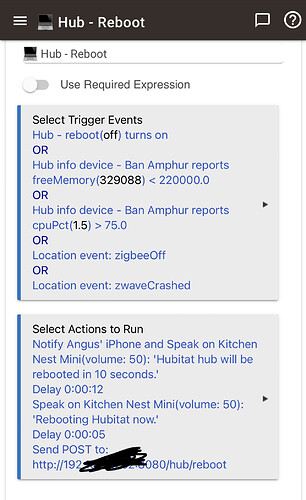 Hub params over time (the green trace clearly shows the memory degradation, then the reboot along with the temporary spike drop in database size):

Definitely hope support can help me figure out what's going on!